Another look at the Shadow Hearts series this time we are looking at the Valentine family. From Keith and Joachim to Hilda we will be discussing all 3 as well as maybe talk about what could have happened with other member such Gerome. There will be spoilers so please play the games to make sure you read the full story. AGIAN SPOILER WARNRING
To start things off we will look at Keith Valentine. The first of the family we meet is in Shadow Hearts on disc 2. We meet Keith on our search for Yuri as our dear main hero has decided to hide out in the Valentine castle. Keith is based on Vincent Valentine but his clothes and powers all say vampire
Keith dressed in gothic fashioned with vampire special abilities that matched. With his rituals special power he can summon suck your blood or summon death. But Keith also happen to be the series sword wielder for the game.  We also seem him show off insane speed as during combat he would just warp to the opponent. This was different from the others who ran or flew up to them. Something that would become a big thing when were introduced to his older brother during his sidequest.
During Keith side quest we are introduced to his brother the golden bat showing that his family can also transform into bats as well. This will show something that will come into play for later games as turning into a bat will actually become a staple of the family. And it is all thanks to Joachim.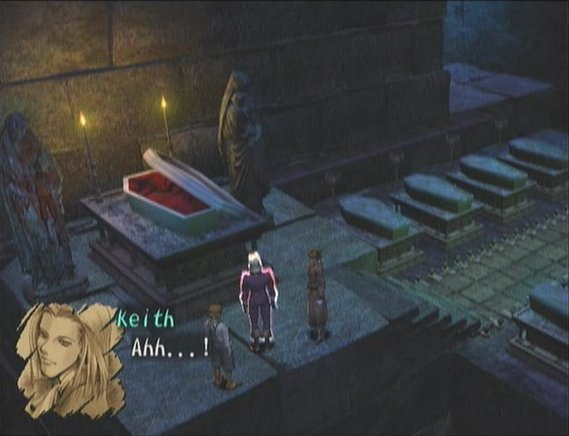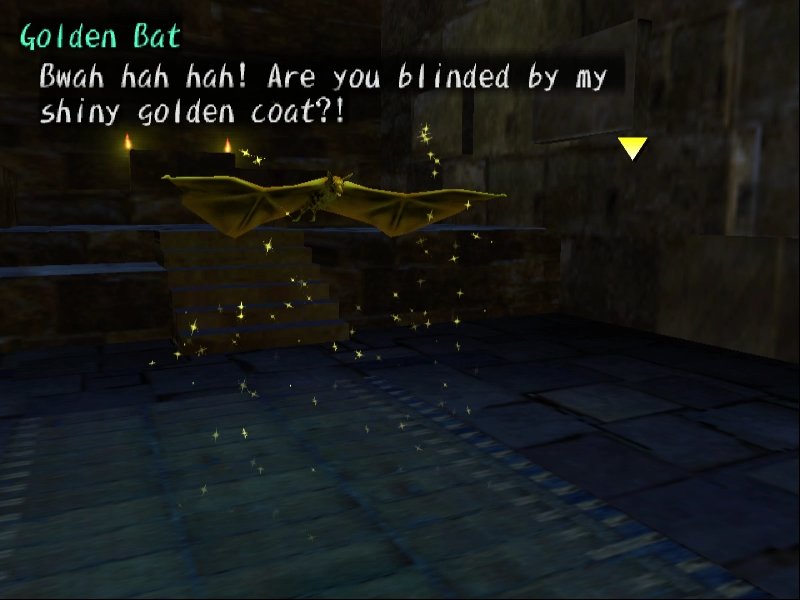 Joachim is Keith older brother who gives us 3 things. 1 Valentine family can turn into bats as we said. 2 The bats you meet on there side quest would appear in your party in the next game. 3 is that your character will change from fight to fight. For Joachim it is normal, Bat, Invisible and his hero form.
But I must tell you Joachim is completely different from Keith in terms of personality. Keith was proper gentleman and stand character. His older brother is a goof ball in a half. Not only is he a wrestler but he is also a hero. Thus why he wears a mask and yes it is in the story as to why he wears it. It is to the point that he will hold back and not use his full strength. Something that bothered Yuri about the man.
Not only that but Joachim introduced something else to the series. He introduced some in your party basically picking up random items as weapons. They are thieves but they will use as we have seen with Joachim and Frank. This counts as personality as they won't just take the weapon but they will go into there own little world to come up with some back story as to why they should take it.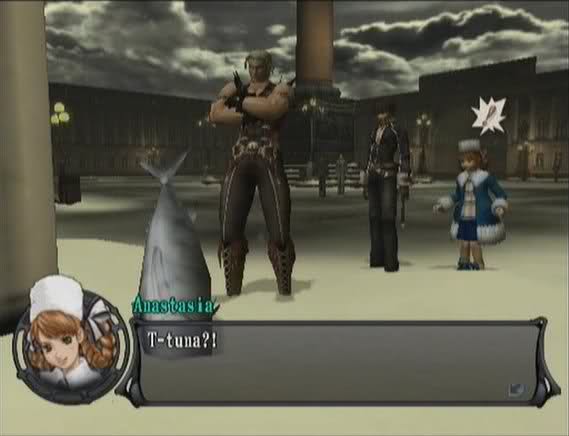 While this does save you some money it doesn't change the fact that this makes Joachim over the top. Not only that but we also see that he shows of his personality as a bat as well. In bat form his heroic/ wrestling  personality changes to one of complete arrogance. Something that might have to do to for the fact that bat form is glass cannon. Glass meaning it has incredible power but lakes life points and defense.
But as much as Joachim brought to the table he also got rid of something. He got rid of the traditional look of vampires that started with Keith that only continued with his little sister Hilda we get introduced to as the pink bat.  He also introduced the man festival but that didn't come back.  If Yuri was in the next  he would be thankful for that.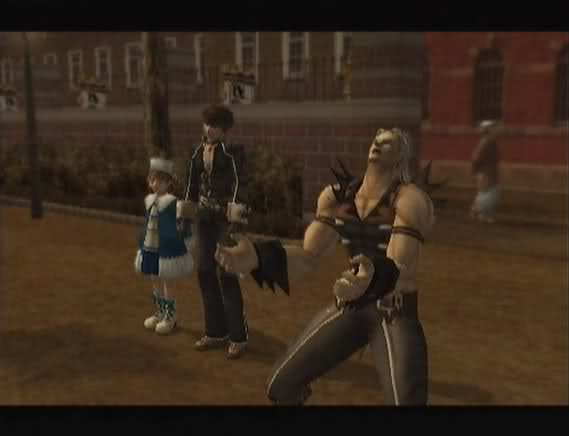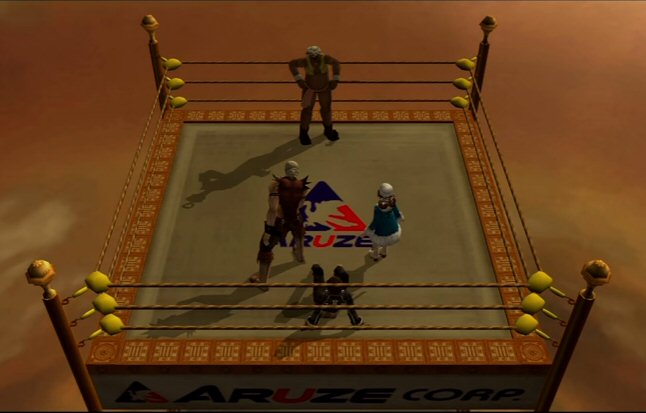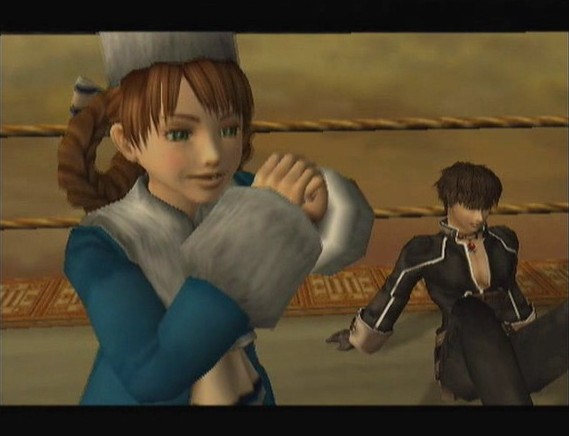 And now we have the Hilda the youngest Valentine we have meet so far. We meet Hilda as she travels with Rodger only to be prisoned in Area 51. Hilda a little bit of Keith and a little bit of Joachim. We see Keith where she can take blood but this mixes in to which it cause her to go from tin Hilda to heavy or curvy Hilda. This depends on your calories.
Her personality and power is also affected by this. Her thin side is polite but also has a bit of temper. Hilda curvy side is a gentle soul. Another distinction between the forms is that curvy is for strength but is slow in rotation of turns while thin is normal speed but it more of a caster.  Hilda would also gain Joachim grand slam as well as his thing about being a hero or in her case heroin. If that is not enough she would gain one of his moves grand slam.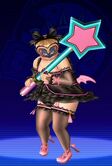 Now as we discussed we have a black bat appearing for Hilda to offer her ultimate weapon. This bat is just black bat but we know he is grandpa to the kids. I named him Gerome. What could have gotten from Gerome is something from Hilda where he gets the ability to age depending on what he get from draining the enemy blood. Maybe plasma. This is something we could see as the game series continued and hopefully some day will.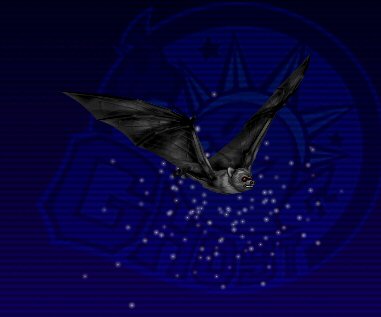 But with that we cover what Valentine family has brought to the table as well as the series over all. As we see they are as important for the for series as well s the Hyuga family or Rodger. But with that I will leave it there for the vampire family. As we look forward to seeing them all again as well as Yuri and the rest.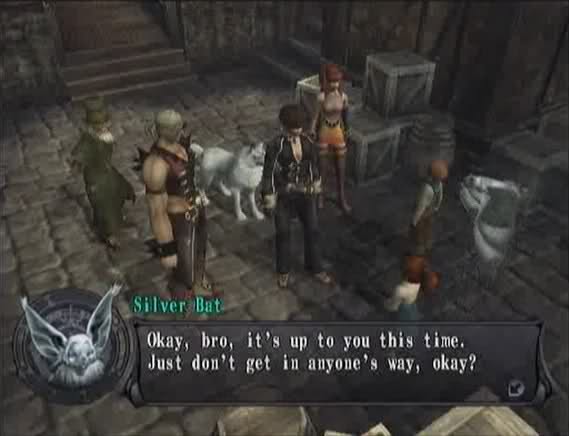 Again these my thoughts on the characters in Shadow Hearts. If you have any opinion on them let me know. We look at the series and hope for Shadow Hearts return as we await to see Machida Alternative to series come forth. But until take care.
If you like what you see please like and follow. As always thank you for reading.