The King Of Fighters XV has now been official announced logo and all. Now we speculate about the teams. This time we will be looking at Ash Crimson and his team.
With many fans requesting Ash as well him being one of the many brought back from Verse defeat you can see why many fans think of him being in is a sure thing. Plus he was the main character for the last arc so you he has a very good if I can certain chance. But if he is going to be in then it will be as a team player unlike the last time. The last time Ash was in KOF was XIII and he was a mid boss/ special character. With his powers combined with Iori flame and Chizuru mirror it only makes sense. Plus he ended being turned into the final boss when he took his ancestor power only to be possessed. So he might have been a little op.
Now With him starting over means he is back to just the green flame. Now he might not be over powered but that is a good thing. Ash green flames wasn't really defined in game as how it is separated from Iori and Kyo since we met him and just started stealing abilities On top of that mixed in with many seeing Saki group as a European version of the Oriochi than you can see that as far as power we have a lot to explore with Ash. But lets not forget he won't be alone.
Elizabeth will most likely be on Ash team as she probably wants to keep him close by since she just go him back. With in mind the only reason why we have Ash is because she somehow remember him and hired Kukuri . Something that I would liked explained as many say it is because of her love for him that she remembered despite the time paradox wiping Ash from time and memory.
Anyway Elizabeth is basically Ash version of Chizuru as she uses light. This can be used to use light elemental attack or make illusions to mislead the opponent. We can play with this some more as well as learn more about her. Elizabeth was introduced in KOF XI so we got to see her midway through the saga. When we were introduced to her in her team ending we learned that Ash might be a little scared of her.  Also I wonder about this mission they she was talking about it. I am not sure if she mentioned it in regards to what Saki wanted or someone ese.
So yes we can learn more about these 2 on top of that we still need a third and we have 2 choices. Duo Lon and Shen Woo . Both were introduced in Ash saga and fans  want them. Shen woo simple but versatile gameplay gave fans a fun character to mess with it. Duo Lon speed look gave someone interesting to follow as well as the revenge against Ron being a plus.
As for there back story as a team we could see them explain more of those from the past.  The group were the main bad guys in Ash saga but we know very little about them. Ash team can be a way to shed some light on it. Even with Saki gone or alive (at this point we don't know. Remember we still don't know everyone who was revived through Verse.) We would still like to learn about the rest. Are there more of them and what is this place that they were freed from. A lot of questions that hopefully we can start answering.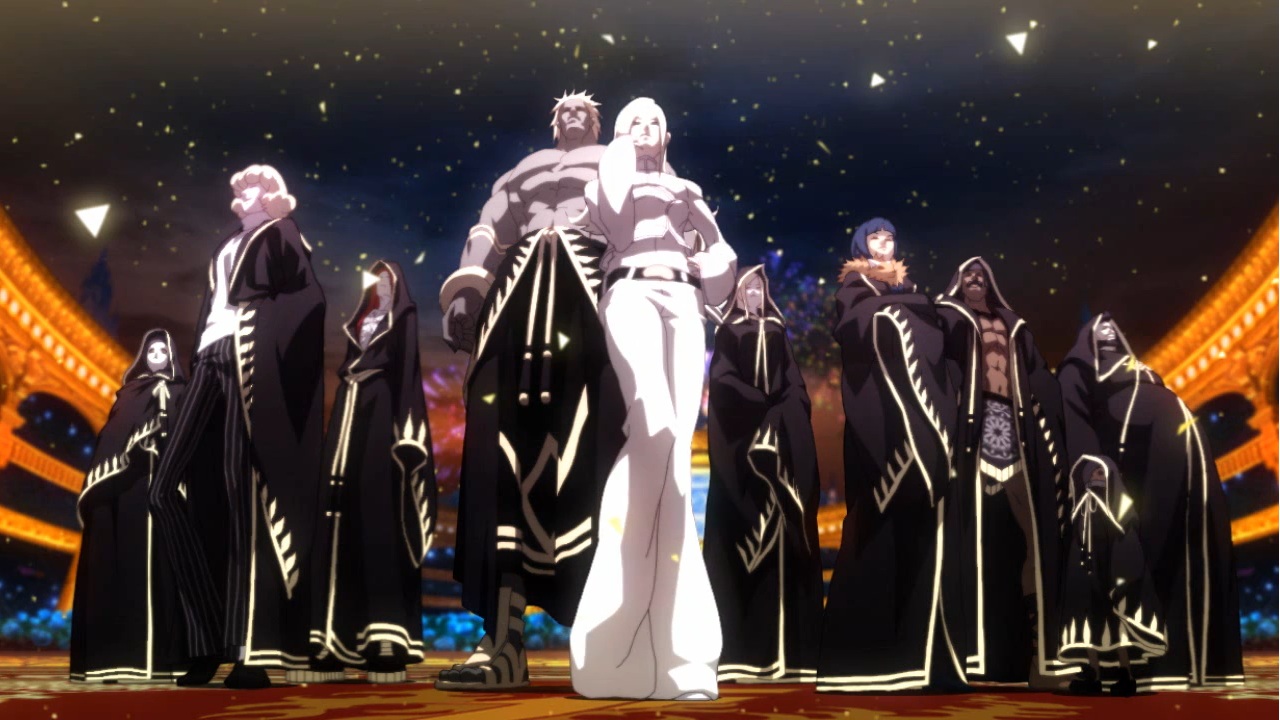 And those are my thoughts on Ash team and story SNK can explore with them. With that said let me know your thoughts as we await the team announcements for KOF XV.
If you like what you see please like and follow. As always thank you for reading.