Gungrave Gore is being made right as a new installment in the Gungrave franchise. The new addition is said to have Grave using Gun kata that will compliment the art style. This was made in an announcement during TGS 2018 that you might have missed.
But what is gun kata? Well Nightow who did the art work for the original work and is on this project showed off what that means in an exhibition around his work. The image he gave was from Trigun. If everyone remember the series guns were at the center of this off world wild west story.
We also have talk of open world but I think we will have to wait to see more of the game to see how open world it is. You can see the translations below.
"The founder of gungrave GORE production company said, "Show full break gun action and transform gunkata", and the tension went up a little in the sense of inmind."
"『GUNGRAVE GORE』制作会社の創始者が「フルブレイクガンアクションとトランスフォームガンカタを見せます」とか言ってて不覚にもちょっとテンションが上がった。"
"Professor Naito comments on "Yasuhiro Naito's World Exhibition". By the way, there was also a reference to "Gun-Kata" in the trigan exhibition."
"「内藤泰弘の世界展」の内藤先生コメント。ちなみに『トライガン』の展示内で「ガン=カタ」への言及もありましたね。"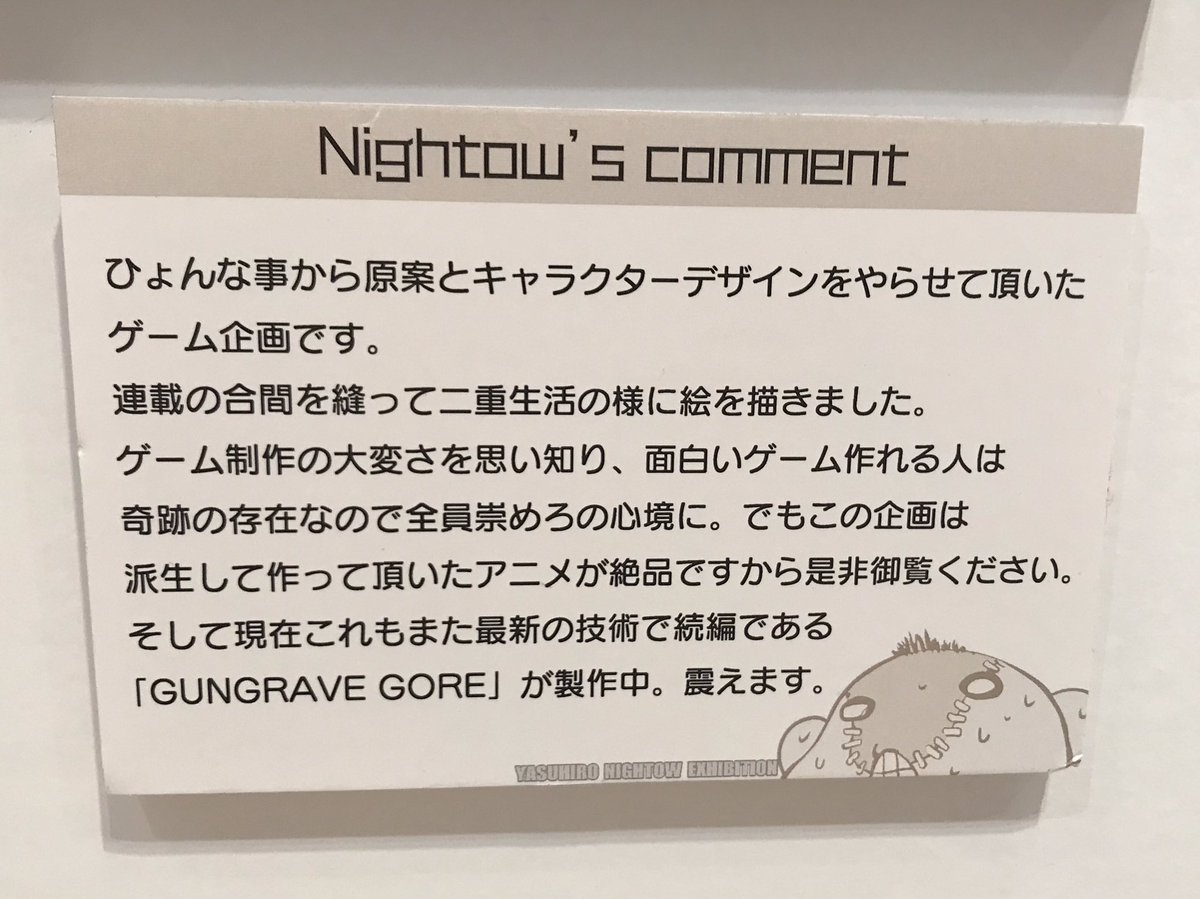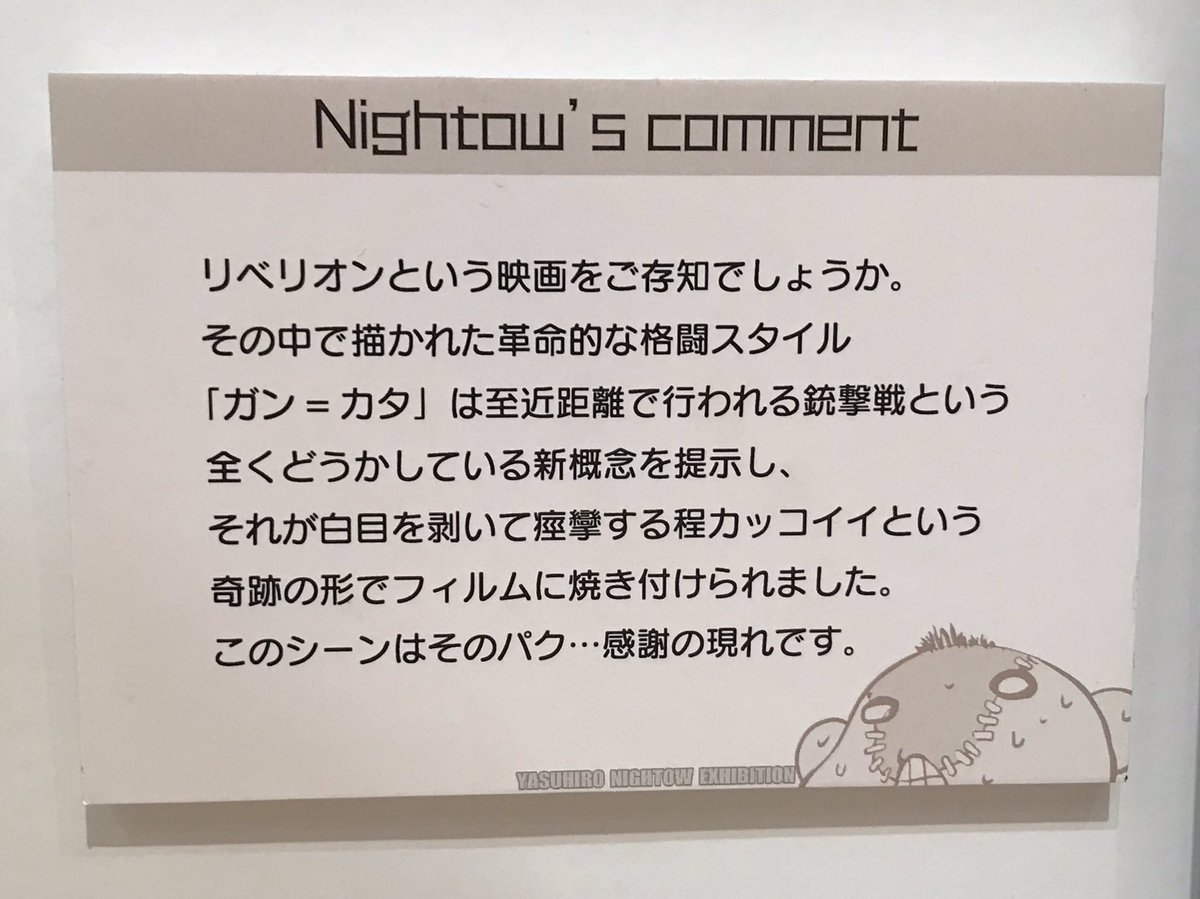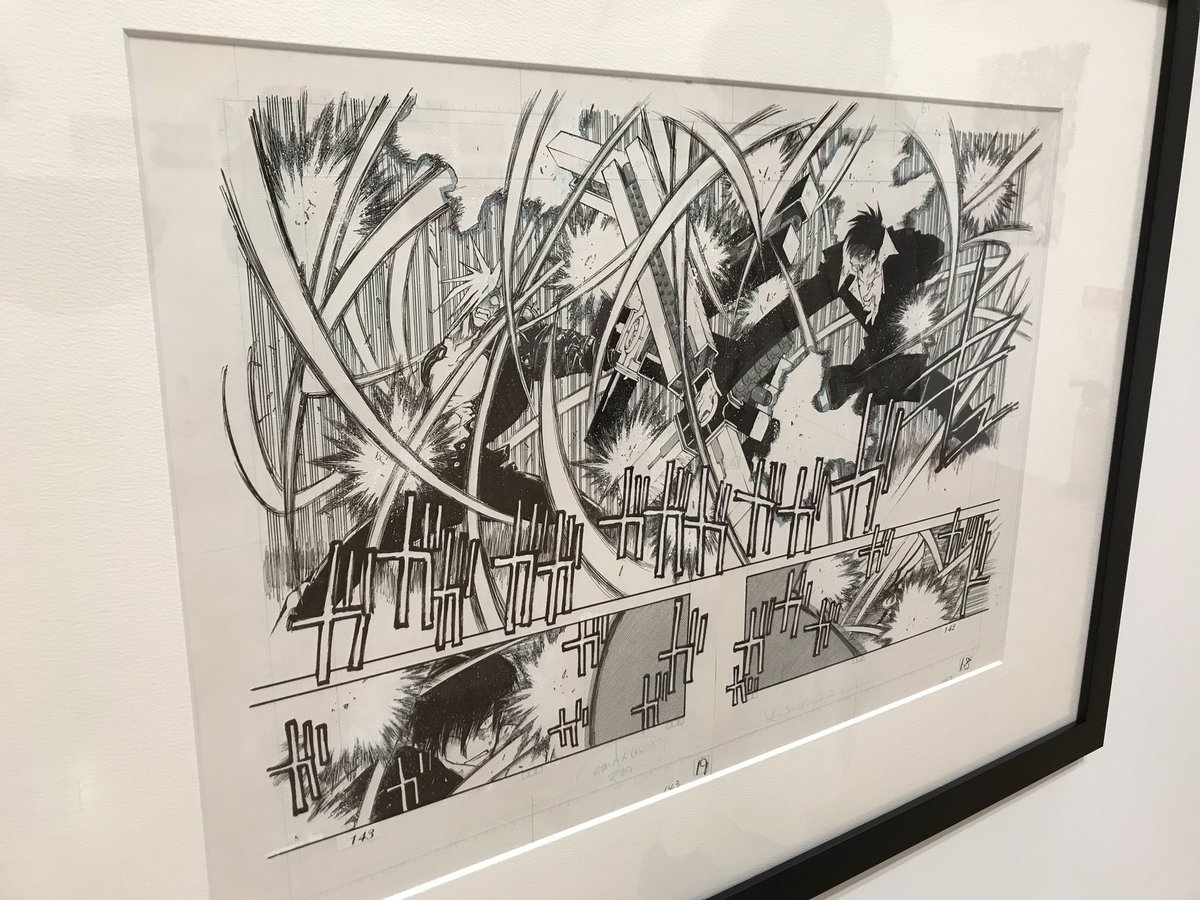 If you like what you see please like and follow. As always thank you for reading.