Type-Moon has a new studio for videogames. Studio BB will do both 2d and 3d but what can we expect from that? Well lets think about it.
One thing is probably Fate/Grand Order. The big hit mobile game for Type-Moon may be ending but other or similar games will most likely be made in house by this new studio as small 2d games.
"He also noted that Studio BB will be working together with external developers on mid and large-scale 3D games as the company's two-pillar plan. Smaller 2D games will be developed in-house." Siliconera.com
Now what else could this mean. Many are hoping that this is a sign we will be hearing more about Tsukihime Remake going along the lines they will develop that in house. It is a hope as we don't know what games will come out of this studio. The rang from 2d to 3d gives us range of what games can be. We don't know the genre or types of game we can look forward to.
Meaning we don't how they would handle Melty Blood or Fate/Extra games. For this anyone concerned should remember that if there will be "working with external developers". What we can take from this is that Type-Moon will work with others to bring there work to life.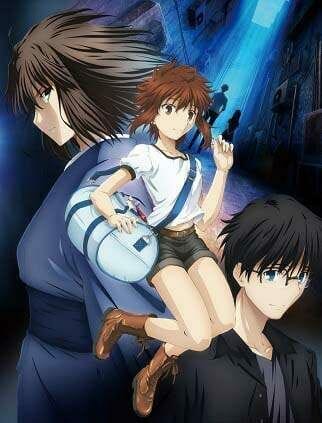 Also a fellow WordPress blog posted that they are looking for English speaking people as well on there recruitment page. Meaning that they will be bring there work to our shores as well. Something that is also pointed in the article.
"The studio's official website has a message from the new studio director Kazuya Nino, who says that he hopes to work together with various creators including Type-Moon's very own Takashi Takeuchi and Kinoko Nasu, and to work with publishers to further share the love for Type-Moon's world around the world."Siliconera.com
While you might have heard me talking about Tsukihime and it continuation Melty Blood it should be known that Type-Moon has many titles to bring to life in the videogaming medium. As such fans will want to see it.  But does it stop there. No. I am hoping to Tsukihime Remake to Melty Blood hoping that series gets the same momentum as Fate did. Fans of there other work are probably thinking the same thing as you can't help but rout for what you love.
But I also must point out that this is not only wishful thinking but interpretation. I hope this means we get to see more of the universe. I hope we get to see more of Tsukihime and  hope it leads to Melty Blood. But tell me what you all think.  I will post a poster of MB below as well as the tweet I got it from.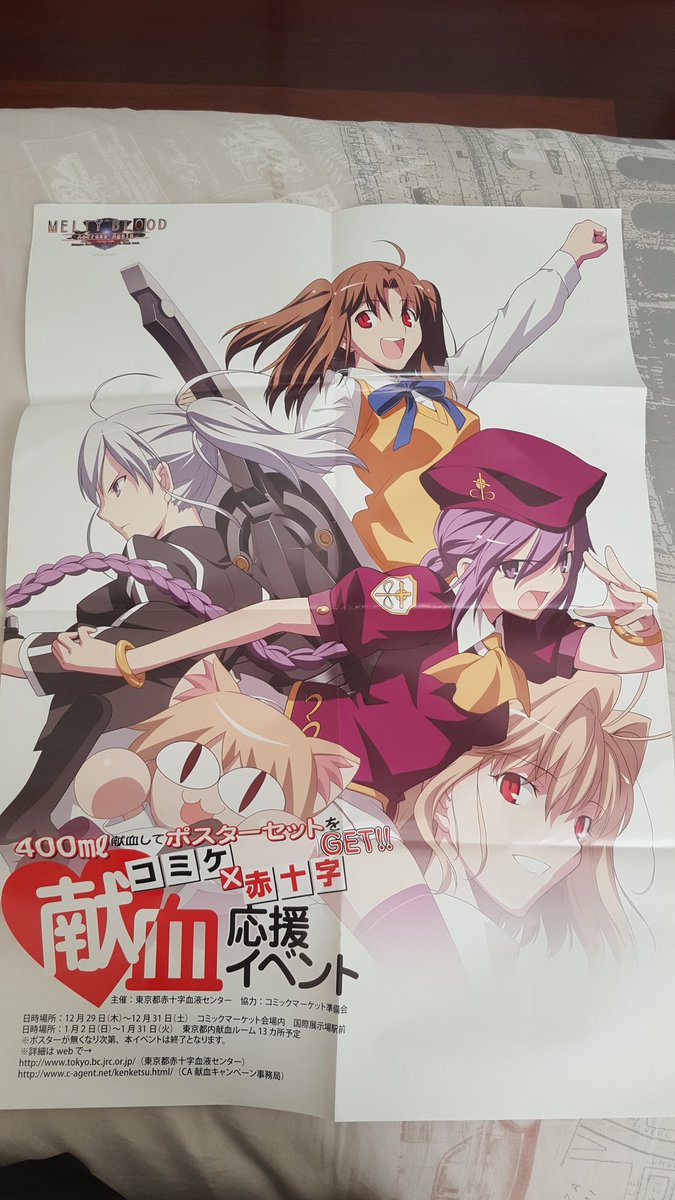 Fellow Blogger: https://junktheeater.wordpress.com/2019/09/04/type-moon-studio-bb-recruitment-pages-shed-light-on-future-projects/
Article:https://www.siliconera.com/2019/08/30/type-moon-launches-a-new-game-development-studio-called-studio-bb-led-by-kazuya-nino/
If you like what you see please like and follow. As always thank you for reading.