Vic Mignogna has received a subpoena to appear in court on Friday. This for his case against voice actors Monica Rail. The reason for this is Monica layer is to through out the case based on Texas Citizens Participation Act (TCPA), the state's measure to protect against SLAPP (strategic lawsuit against public participation) lawsuits. I will post the new information from the article below. If you are trying to follow this read the passage as well as the other articles from Anime News Network relating to it so you can get the full picture.
"Embroiled voice actor Vic Mignogna was served a subpoena by Monica Rial and Ron Toye's legal counsel on Thursday to appear and testify in a scheduled court hearing on September 6. The Friday hearing is to respond to the defense's motion to have Mignogna's case dismissed based on the defense's argument that the civil suit violates the Texas Citizens Participation Act (TCPA), the state's measure to protect against SLAPP (strategic lawsuit against public participation) lawsuits.
Defense members Rial and Toye, voice actress Jamie Marchi, and anime licensing company Funimation all filed anti-SLAPP motions to dismiss Mignogna's case against them in July.
Funimation argued that the TCPA applies to this case because Funimation's tweets involved a matter of public concern. The company said that Mignogna qualifies as both a general-purpose and limited-purpose public figure, thus protecting Funimation's tweets as an exercise of free speech. Funimation also argued that the TCPA protects Funimation's "right of association with the anime community when it tweeted about the situation." The anime distributor further noted that Mignogna cannot provide clear and specific evidence for each of his claims against Funimation. Additionally, the company claimed that it cannot be held liable for the alleged conduct of Monica Rial, Ronald Toye, and Jamie Marchi — its co-defendants in the lawsuit — as they are not Funimation agents or employees.
Mignogna is represented by Ty Beard of Beard Harris Bullock Hughes in Tyler, Texas. Beard filed his response this weekend which initially included sworn affidavits by Mignogna, Kamehacon event runner Chris Slatosch, and voice actor Chuck Huber. Beard then withdrew the notarized affidavits and resubmitted his response with the affidavits as unsworn declarations.
The defense has responded calling for sanctions and alleging illegal conduct by Beard and co-counsel Jim E. Bullock under suspicion that the affidavits, which were notarized by Beard himself, were falsified. The defendants' counsel also accused Beard of attaching the affidavits as unsworn declarations in the second petition as a way to circumvent having the affidavits struck from the record." Anime News Network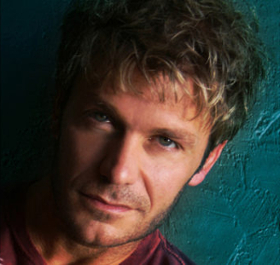 Article:https://www.animenewsnetwork.com/interest/2019-09-05/mignogna-receives-court-order-to-appear-at-friday-hearing/.150790
If you like what you see please like and follow. As always thank you for reading.