The team behind Lost Soul Aside posted a new twitter concept art. The art we have seen before as it is Kaizer walking on a mountain during a storm. But what is new is the message as the team wants fans who are waiting for this game to know they are hard at work on it.
"While we cannot share more information just yet, the development team is still hard at work, and appreciates your continued support and patience."Utilzero Games
So far this year we haven't really seen anything new on Yang Bing project except for one trailer with a few new scenes. But hopefully we will see more of it sometime this year.
I also wanted to touch on something as the PlayStation 5 announcement this week had people wondering if Lost Soul Aside is being made for it. The answer is unclear but I think it is still being made foe the PS4. We have seen demo of the game being played on the PS4 from last year as many might remember when that video of a boss with blades coming out of its wrist made the rounds last year. Since it is being made for the PS4 I don't see it being made for the PS5 as the pS5 is backwards compatible for the PS4 or is being made to be since Sony has said they are still working on it. But we will see.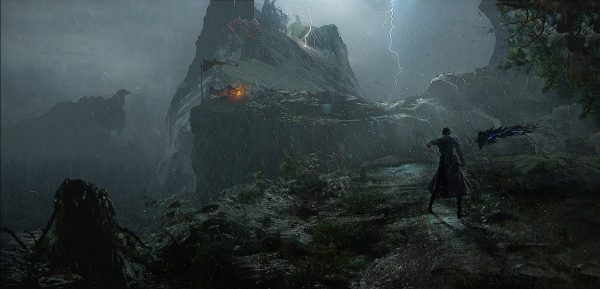 Article:https://www.dualshockers.com/lost-soul-aside-concept-art/
If you like what you see please like and follow. As always thank you for reading.