Devil May Cry 5 is a lot of fun but if you noticed Nero and Dante end up with a new power. Nero shows its highest point with Vergil has been showing it off this whole time and that making illusions real. Vergil does with illusion swords.
Now Vergil summoned swords were an answer to long range as Dante had the gun and swords down. To make him different Capcom gave the evil brother swords that he can summon. Now for the most part we have seen Vergil have this trick with Nero doing a little of it with his devil trigger and Dante showing it of when he awakens his sin devil trigger. But For Nero part it was summoning the Yamato as well as spinning blade. Dante as we see in DMC 5 summons swords that attack in multitude of ways.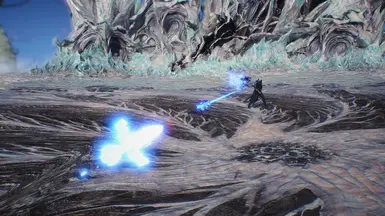 The illusion power is different for Nero as he has devil bringer make an illusionary arm that extends his reach. In gameplay it allows him to gain not only a long reach but also some special animation giving enemies a special beat down when used. But as we learn in Devil May Cry 5 he has the strongest form of this part which is manifestation. Something we see when Nero regrows his arm but it disappears when he puts back on a devil breaker.
Now he regrows his arm when he awakens his devil trigger as we all see. But it isn't a normal arm as we see it disappeared when he need to put the devil break on. This is basically Capcom explaining that Devil breakers will still be Nero mechanic but in lore wise it hints at something more grand.  This ability to have the power to make his own arm. An arm that disappears when he puts on the break.
Yes Vergil and Dante show off amazing power with there sin devil trigger basically being on par with Mundus himself. To explain the story has it that in order to gain the strength that he had Mundus ate from tree. With Vergil demon side having done so and Dante showing he is equal in power they both show they are up there. But Nero ability shows he might be able to make anything he wants into reality. How far he takes that is unclear but so far he is the only out of the 3 that can do that. But it is something to see what they will this power as the series continues and we see how it develops. Keeping in mind we didn't see how Vergil summon sword got upgraded as since he was a boss he was limited on how much he would do so we can study the pattern.
In closing I think the fact Nero comes out of this entry into the franchise with the ability to create anything he wants as well as a devil trigger a nice way to end it while Vergil and Dante got super devil triggers. But the fact he such a power is something I though people might not notice as what it could mean. Let me know your thoughts below.
If you like what you see please like and follow. As always thank you for reading.