We have a new video for Blood Blockade Battlefront Stage Play. The video shows the main cast in character from Leo and Kraus to Chain and Zepp. You can see it below if you  are interested. The play is from November 14th tp the 17th so if you want to be a part of it then mark it down and check it out at Umeda Art Theater Theater Drama City in Osaka.
Leonardo Watch: Saku Momose (24/Peko in Kamen Rider Gaim)
Klaus Von Reinherz: Hiroaki Iwanaga (39/Akira Date/Kamen Rider Birth in Kamen Rider OOO)
Zapp Renfro: Hiroki Ino (26/Ookurikara in Touken Ranbu live-action film)
Steven Allan Starphase: Hidetoshi Kubota (32/Masaharu Niou in The Prince of Tennis stage plays)
Chain Sumeragi: Shizune Nagao (23/Kiyoko Shimizu in Haikyu!! stage plays)
Zed O'Brien: Sumiya Ito (25/Yukinari Kuroda in Yowamushi Pedal stage plays)
K・K: Ayaka Ando (28/Bishamonten in Noragami stage play)
Gilbert Franke Altstein: Takashi Ogino (46/Takeshi Asakura/Kamen Rider Ouja in Kamen Rider Ryuki)
Deldro Brody & Dog Hummer: Shota Kawakami (26/Jin Akutsu in The Prince of Tennis stage plays)
Michella Watch: Mizuki Saito (23)
Aligura: Chihiro Kai (29/Regulatory T Cell in Cells at Work! stage play)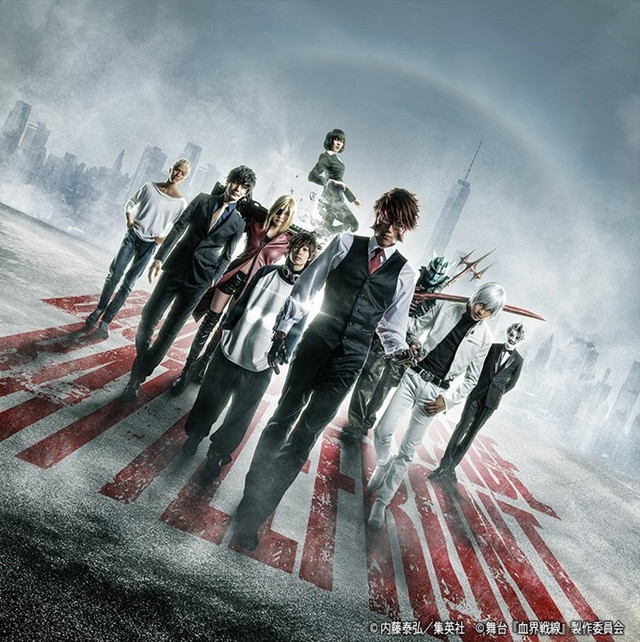 Article:https://www.crunchyroll.com/anime-news/2019/10/15-1/meet-blood-blockade-battlefront-stage-plays-main-cast-in-latest-pv
If you like what you see please like and follow. As always thank you for reading.