Shadow Hearts has many items and roles that fans remember and love. Today we will be looking at one word the is both as we look into the keys of Shadow Hearts. Spoiler warning as we go over information critical to the game story. If you want to stop now to check out the games please go do so as some are out there cheap as we see on twitter as well as the rom encase you are not lucky. AGIAN SPOILER AHEAD.
The keys come in 2 forms. There are 3rd -eternal keys that are scattered through the game and series used 2 give you certain number of attack. The other is a term used for 2 of the most powerful casters in the series but are only used  in game.
First we will look at Keys the item. For this we have 3rd keys, 5th keys, 7th keys and eternal keys. The purpose of the item is to give you more attack then the character normally has. In Shadow Heart you have the judgement ring you attack 3 times per completion. You can increases in Shadow Covenant and From The New World through the attack ups you get from ring soul. For instance you can Yuri  In Shadow Hearts 2 to go from 3 – 6 attacks.
Now if you use a key for instance 3rd key with Yuri maxed out ring you can attack the enemy 9 times in a single turn. 5th key 30 with 7th key hitting it until you miss and eternal will not stop until the enemy is dead. Fun note players in later games would buff there characters and then used the keys with the strongest one to finish  of the enemy. Since it is such an increase it is a nice a combo as someone who has done it in the past.
Because of this keys are not treated the same. 3rd and 5th keys you will find more then once with 3rd keys even being purchasable in certain shops or from people. It doesn't stop there as from Covenant to From the New World this is turned into an ability as both Lucia and Ricardo both have a spells that cause the effect. Now these spells are achieved toward the late part of the game as you have to unlock them. As for 7th and eternal keys you only get one shot with them. Considering what they do you can understand why since this would allow you to one shot enemy and bosses alike. It doesn't matter your level as we have had players use the eternal key to kill enemies including bosses using Yuri with no boost or fusion souls.
Just like other items that go from game to game the lore behind these objects varies But what is common is it is something ancient with great power from beyond.
3rd key
Shadow Hearts
Edit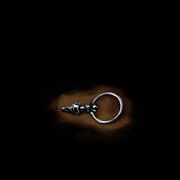 A magical weapon Elroy gave a vassal during the 20 Days War of the Gods. If an action is successful, can get up to 3 sweeps of indicator on Judgment Ring.
Found: Kuihai Tower
Drops: N/A
Purchase: Prague's Secret Shop
Buy: 30000
Sell: 15000
Shadow Hearts: Covenant
Edit

Given by the gods to a human hero who was fighting a holy war. As long as the action is successful, the ring can be spun up to three times.
Found: Lottery No. 14, Mirror Castle, Idar Flamme, Trading Quest, Solomon's Trial
Drops: N/A
Purchase: Petrograd (end of game)
Buy: 30000
Sell: 15000
Shadow Hearts: From the New World
Edit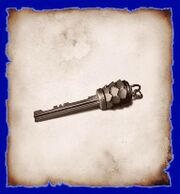 A sacred key bestowed upon the Hero Rakilas after his mighty deeds in a past holy war. The Ring may be spun again up to 3 times after a successful action.
Found: Lottery No. 12] (NG+), Grand Canyon, Chicago, Lottery No. 11, Pirate Interrogation, Mary's List: Help Me Mister 2 (NG+), Ninja Hideaway
Drops: Malice Gilbert (Bonus), Envious Jealousy (Bonus)
Purchase: Purgatory
Buy: 30000
Sell: 15000
5th key
Same as before.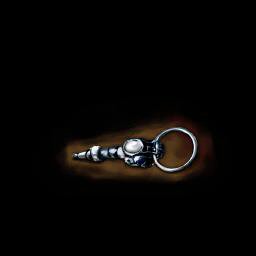 7th keys
A magical weapon Elroy gave a vassal during the 20 Days War of the Gods. If an action is successful, can get up to 7 sweeps of indicator on Judgment Ring.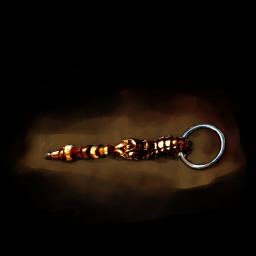 Eternal
Shadow Hearts: Covenant
Edit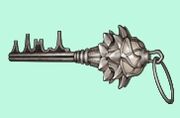 This most powerful item is forbidden to all except the gods, for it can stop time itself. For as long as you hit the Strike Area, the ring will spin.
Found: Neam Ruins
Drops: N/A
Purchase: N/A
Buy: N/A
Sell: 10
Shadow Hearts: From the New World
Edit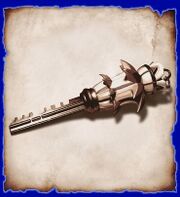 A key used by the Master God Platos to seal away his twin brother. Its gold can never dull. The Ring may be spun again infinitely if stopped in the Strike Area.
Found: Masotashi's Final Request (NG+)
Drops: N/A
Purchase: N/A
Buy: N/A
Sell: 10
Now for the other keys and this one involves 2 of the series most beloved females. For this we will be looking at Alice and Kodelka. 2 women fans love for good reason. Both have been in more than one game of the series and have big roles for the story. Bur for this we will be looking at there roles as keys.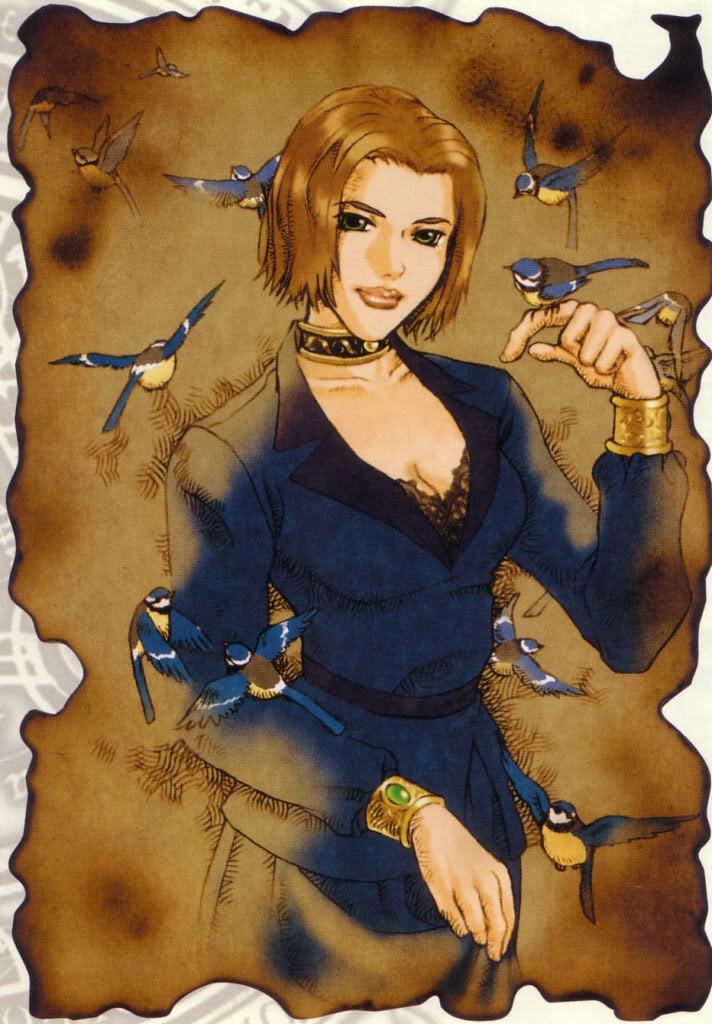 Kodelka is the key to darkness while Alice is the key to light. Both are suppose to represent that side of magic granting them incredible power. We see this as both show they are capable being able to push Albert back at sperate times. With Kodelka doing so until Albert started using the power of Amon to over power her.
Now what people who are Keys to light or darkness are fully capable of  is  unknown  for 2 reasons. 1 neither of the lovely ladies are playable other  than one game. This makes it hard to measure how powerful they are if we only get one showing. Also the lore has that the keys of light and dark appear every 100 years. Meaning we would have to wait a bit to see what the next keys powers would be like to see. If they are weaker or stronger than Kodelka and Alice.
But I think this was meant for Kodelka in a sense. Shadow Hearts is its own series but many of the ideas and characters transferred over from Kodelka. From the character herself to Roger, Albert, Émigré manuscript and even the Neam ruins. So it is only right the main lady has a big role to play. And what better way to justify her power in that role than saying she is the representative of dark magic.
But that is just one of the ways she is given spot in the Shadow Hearts universe. Kodelka guides Yuri to Alice and for most of the time in Asia and long before as well as being Haley mother who is one of your party members. Haley power of ESP is on such a level he can create black wholes. Yes before combo magic we had the street kid who suck you into oblivion.
Now then why make Alice ones? It could be something that would come down the road? Covenant good ending had Yuri going back in time to meet Alice and according to Machida everything would be okay for them as he thinks he earned a good life. Meaning Alice might have lived and if that is the case then she like Yuri will need there power to play a great role. The same logic could be applied to Kodelka.
There are only a few months or years between all of the games. With that in mind and the face these keys to light and darkness appear only a 100 years there is a good chance this was a franchise move for both Alice and Kodelka as well as anyone else who might get the title next.
But that is it for now. If you have any thoughts on this please let me know. The more the merry as we look into this beloved franchise as we hope it will return someday.
If you like what you see please like and follow. As always thank you for reading.